Tokai 都会 | Japanese Knot Bag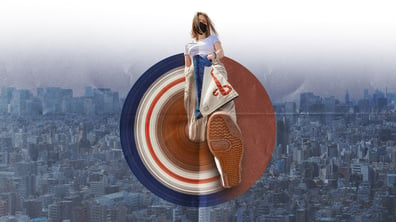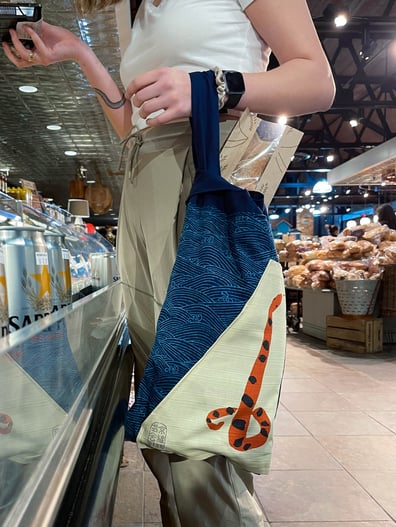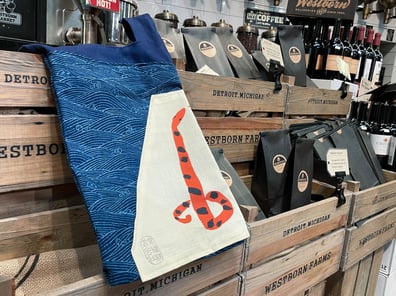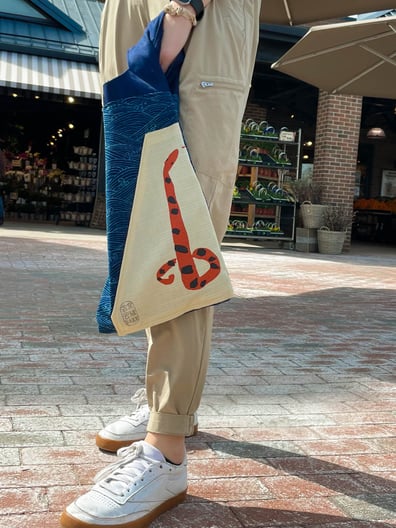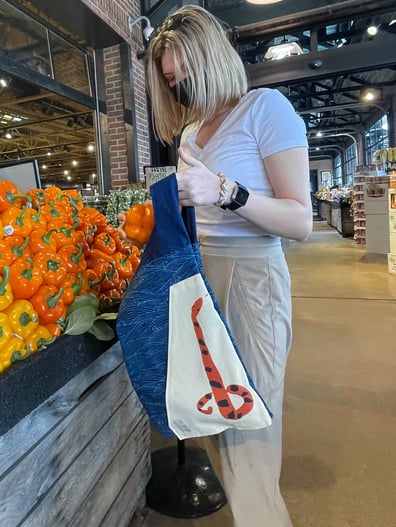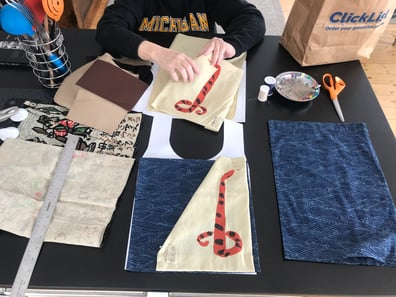 A project influenced by textile exploration and Japanese packaging from the book "How to Wrap Five Eggs" by Hideyuki Oka.
Utilizing upcycled fabric from Japan in the 70s (guesstimated). The fabric was taken from festive banners my step-grandpa would refer to as "Hanging Scrolls" and would hang around the home. This bag came to life and is intended for urban commuters, and it can be utilized as a reusable bag for the market.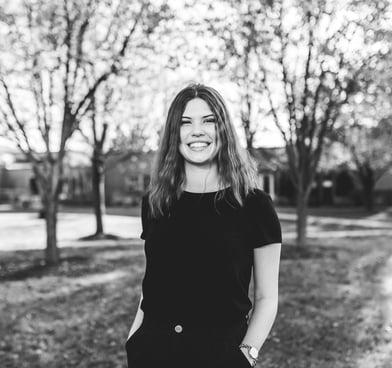 Gabrielle Larkin is a recent graduate of Lawrence Technological University with a Bachelors of Science in Industrial Design. After graduating she currently works as a design strategist for a software company collaborating with clients and creating user interfaces. She is also an upcoming fellow for Challenge Detroit for the upcoming 2021-2022 year. Outside of her career, she enjoys experimenting with soft goods and technical apparel design with 3D visualization.